[fusion_builder_container hundred_percent="no" hundred_percent_height="no" hundred_percent_height_scroll="no" hundred_percent_height_center_content="yes" equal_height_columns="no" menu_anchor="" hide_on_mobile="small-visibility,medium-visibility,large-visibility" class="" id="" background_color="" background_image="" background_position="center center" background_repeat="no-repeat" fade="no" background_parallax="none" enable_mobile="no" parallax_speed="0.3″ video_mp4="" video_webm="" video_ogv="" video_url="" video_aspect_ratio="16:9″ video_loop="yes" video_mute="yes" video_preview_image="" border_size="" border_color="" border_style="solid" margin_top="" margin_bottom="" padding_top="" padding_right="" padding_bottom="" padding_left=""][fusion_builder_row][fusion_builder_column type="1_1″ layout="1_1″ spacing="" center_content="no" link="" target="_self" min_height="" hide_on_mobile="small-visibility,medium-visibility,large-visibility" class="" id="" background_color="" background_image="" background_position="left top" background_repeat="no-repeat" hover_type="none" border_size="0″ border_color="" border_style="solid" border_position="all" padding_top="" padding_right="" padding_bottom="" padding_left="" dimension_margin="" animation_type="" animation_direction="left" animation_speed="0.3″ animation_offset="" last="no"][fusion_text]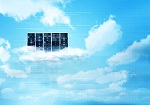 Inframotion is a young and dynamic supplier of IT infrastructures and IT services. We are currently looking for a new colleague, preferably with administrative skills, who will maintain relations with our international suppliers, customers and logistics partners. [/fusion_text][fusion_separator style_type="single solid" hide_on_mobile="small-visibility,medium-visibility,large-visibility" class="" id="" sep_color="#05a2ce" top_margin="50px" bottom_margin="20px" border_size="5″ icon="" icon_circle="" icon_circle_color="" width="" alignment="center" /][fusion_text]
Your new role
You will work as an Inside Sales representative in a small but fast-growing team. You are in the middle of everything, keeping a focus on sales and commercial customer contacts, while also looking after our international suppliers. Your daily activities consist of building relations with new and existing customers, handling orders and administrative tasks. Because you are the first person in our organization to fulfill this role, you'll have the opportunity to define the way you work. You'll be pulling the cart in helping the company grow and, if proven suitable, might lead our customer care team in the future.
Your profile
Preferably you have experience in a commercial role and can work at a bachelor-level. Affinity with technical or logistical processes is also preferable. You enjoy working within a no-nonsense company culture, acting as a team with your colleagues to make sure the work gets done, even during hectic times. Excellent Dutch and English language skills are important for this role.
What we offer
When you start your job the partners will train you personally using a tailor made program, with the option to follow additional courses. As the organization is small but fast-growing, you have a fantastic opportunity to develop yourself alongside the company. In addition to a good salary and a bonus you have 25 holidays.
About the organization
Inframotion is located in Wassenaar. The company was founded by two experienced IT-entrepreneurs who know how to make a company grow, and who maintain an excellent international (brokerage) network. This is in part why the company activities have a strong international character.
Apply for the job!
Are you interested? Send your cv to tjeerd.bloembergen@inframotion.cloudsuppliers.net. If you have any questions feel free to call 0653196045. Not sure if this is the right job for you? Give us a call so we can discuss the possibilities.[/fusion_text][/fusion_builder_column][/fusion_builder_row][/fusion_builder_container]