[fusion_builder_container hundred_percent="no" hundred_percent_height="no" hundred_percent_height_scroll="no" hundred_percent_height_center_content="yes" equal_height_columns="no" menu_anchor="" hide_on_mobile="small-visibility,medium-visibility,large-visibility" class="" id="" background_color="" background_image="" background_position="center center" background_repeat="no-repeat" fade="no" background_parallax="none" enable_mobile="no" parallax_speed="0.3″ video_mp4="" video_webm="" video_ogv="" video_url="" video_aspect_ratio="16:9″ video_loop="yes" video_mute="yes" video_preview_image="" border_size="" border_color="" border_style="solid" margin_top="" margin_bottom="" padding_top="" padding_right="" padding_bottom="" padding_left=""][fusion_builder_row][fusion_builder_column type="1_1″ layout="1_1″ spacing="" center_content="no" link="" target="_self" min_height="" hide_on_mobile="small-visibility,medium-visibility,large-visibility" class="" id="" background_color="" background_image="" background_position="left top" background_repeat="no-repeat" hover_type="none" border_size="0″ border_color="" border_style="solid" border_position="all" padding_top="" padding_right="" padding_bottom="" padding_left="" dimension_margin="" animation_type="" animation_direction="left" animation_speed="0.3″ animation_offset="" last="no"][fusion_text]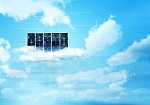 Inframotion is a young and dynamic supplier of IT infrastructures and IT services. We are currently looking for a new colleague, preferably with administrative skills, who will maintain relations with our international suppliers, customers and logistics partners.s.[/fusion_text][fusion_separator style_type="single solid" hide_on_mobile="small-visibility,medium-visibility,large-visibility" class="" id="" sep_color="#05a2ce" top_margin="50px" bottom_margin="20px" border_size="5″ icon="" icon_circle="" icon_circle_color="" width="" alignment="center" /][fusion_text]
Your role
The account manager / independent agent is responsible for:
Developing accounts within his existing network and generating new business for Inframotion. The candidate is fully responsible for this, and our preference goes out to independent agents who sell Inframotion's solutions on an exclusive contract within their network.
Sales of IT infrastructures and services of many leading manufacturers, combined with managed services and leasing. The market is B2B, with a focus on service providers, resellers and large end-users.
Obtaining new customers / orders, especially within your existing network.
Establishing and maintaining a successful network of customers and prospects at C-level.
We offer
Excellent benefits; the agent is not on the payroll, but earns a percentage of the resulting margin. An advance and a lease car are optional.
Work at a young company with experienced entrepreneurs who know how a company can become (and stay!) successful.
No geographical limits.
Growing organization.
Profile
Preferably you have extensive experience with sales in the IT industry, with a good network that maximizes your chances of success.
Proven track record of selling complex solutions in a B2B-market.
Entrepreneurial spirit, goal and result oriented, independent and motivated.
Can negotiate and close deals at all levels.
Strong commercial and social skills.
Eager to learn, analytical, efficient, thorough and organized.
Excellent Dutch and English language skills is preferred.
Apply for the job!
Are you interested? Send your cv to tjeerd.bloembergen@inframotion.cloudsuppliers.net. If you have any questions feel free to call 0653196045. Not sure if this is the right job for you? Give us a call so we can discuss the possibilities.[/fusion_text][/fusion_builder_column][/fusion_builder_row][/fusion_builder_container]