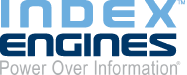 InfraMotion, a global provider of tailor made IT services, has added the data search, indexing and management solution of Information Management company Index Engines to its portfolio. Index Engines offers a software-based solution that helps manage environments ranging from 20TB all the way up to enterprises with several Petabytes of unstructured data.
Because of the exponential growth of unstructured data, organizations are unaware of the exact information they have stored on their systems. This creates issues around security and compliance, including finding and managing personal data for the European Union's General Data Protection Regulation (GDPR). However, sorting out large unstructured datasets takes time and resources, often resulting in a damaging 'do nothing' policy around their management.
The unique solution of Index Engines offers in-depth coverage of all classes of storage, from active NAS to legacy tape backup. Index Engines offers the resources needed to find, report and manage of all user-generated content within organizations. The insight provided by Index Engines allows for advanced services that improve security, data governance, archiving, migration and tiering.
The platform is extremely scalable, making it a great fit for managed service providers to manage the data environments of their clients. The software helps streamline environments of organizations by helping to remove redundant data that is no longer used and no longer needs to be retained for legal purposes while enabling sensitive data with retention requirements to be found and tiered into an integrated archive. Active Directory integration allows reporting by department and a look into who can access what department's data "The technology of Index Engines is truly unique and has a proven track record." says Tjeerd Bloembergen, founding partner at InfraMotion. "Thanks to their fast and comprehensive data analysis, Index Engines can allow MSPs to free up valuable storage resources at their customers, sometimes even to the tune of 40 to 60 percent. This lowers data management costs significantly and can prevent many data leaks."
InfraMotion will be global distributor of the platform for Managed Service Providers (MSPs) effective immediately.