A Single Source for International Connectivity
Corporate customers active across borders need Managed Service Providers (MSPs) capable of offering consistent services while staying flexible and controlling costs. Inframotion helps MSPs to face the challenge and offers customers a one stop shop for IT infrastructure and a single point of service.
International markets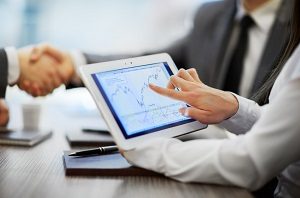 IT environments of internationally operating corporate customers are very complex. On top of that, the IT market differs from country to country and the vendor options vary dramatically. A hardware vendor that holds a leading position in one country where the corporation offers services, may be completely absent in another, complicating support and potentially raising costs. Additionally, connectivity has become a critical requirement, meaning that the possibility of failures needs to be minimized. And when they do occur, those failures have to be addressed immediately without involving multiple parties and multiple support models.
The customer request
An MSP contacted Inframotion to provide business critical connectivity to corporate clients that offer their services internationally. They needed a partner able to provide hardware globally and include support independent from location or individual vendors. Also, the MSP preferred to purchase the infrastructure as a managed service for a fixed monthly fee.
Full Service
Inframotion was able to fulfill all these needs with Inframotion Global Delivery. The consultants of Inframotion actively assisted the MSP in realizing tailor-made connectivity in every geographical area where the customer is active. Thanks to their extensive knowledge of the IT market, Inframotion was able to source everything required, exactly matching the needs of the MSP globally. This allows Inframotion to offer the best solutions competitively. On top of that, Inframotion could also offer consistent support everywhere, with a single point of contact. In the end, Inframotion offered a full package including implementation, de-installation, delivery and service globally.
"Being an independent assist management organization, Inframotion combines global sourcing with a personal, localized touch for both software and hardware", Tjeerd Bloembergen, founding partner at Inframotion said. "This makes Inframotion a reliable partner that supports your organization in tackling your challenges locally and internationally."
Please contact us for more information or detailed references!